Regular price
Sale price
$9.95 USD
Unit price
per
Sale
Sold out
Shoe Glue that bonds almost instantly with no clamping! Doesn't expand or dry thick like the other leading brands. It's what the professionals use. We know, because we've been doing shoe repair for three generations!

Re-attach your sole with confidence because unlike other shoe glues, Shoe-Fix's shoe glue creates a flexible bond unaffected by heat, cold or moisture.

Dries clear, so you can use it on any color shoe with out worrying about black smudges or discoloring your fingers when using it.

Safe to use on all rubber and vinyl footwear including men's and women's dress shoes athletic shoes, climbing shoes, boots and more.

Specifically formulated to create a lasting bond that stays strong so you can have confidence in repairing your shoes yourself. 

Check out our awesome reviews on our Amazon listing!
Share
View full details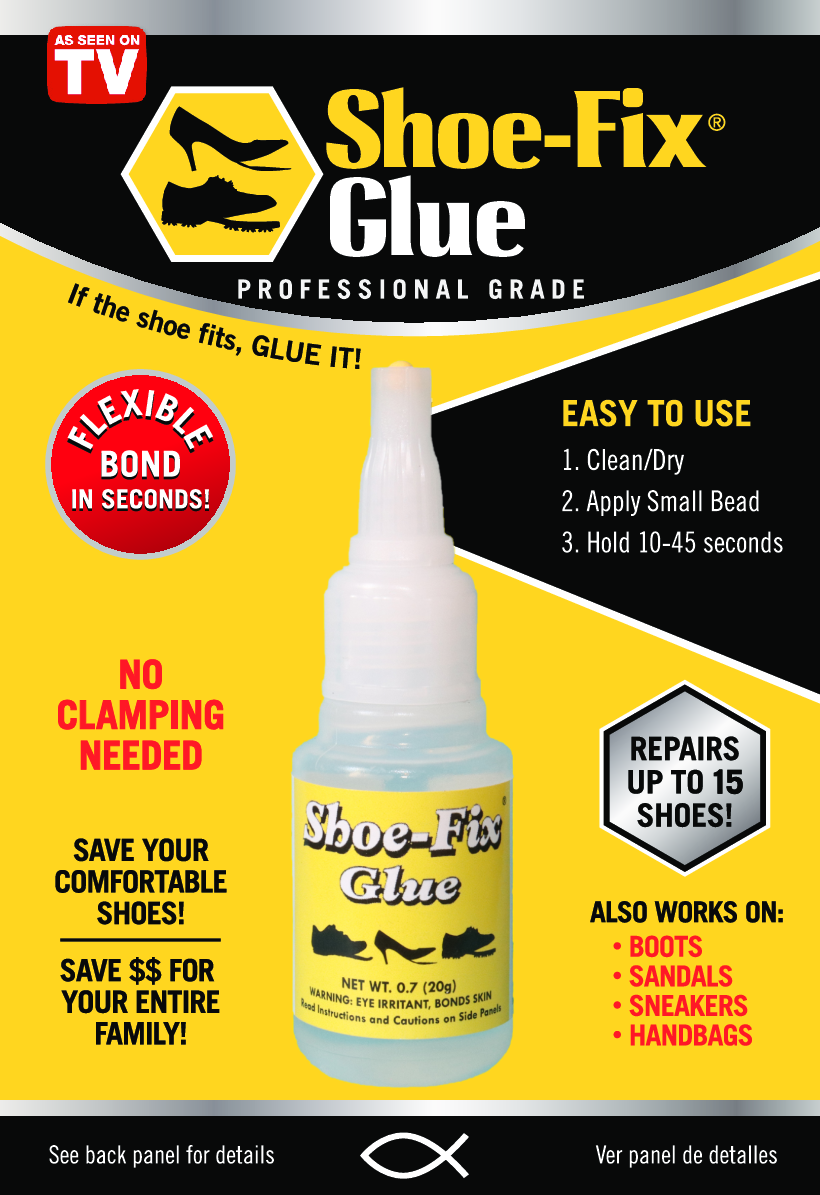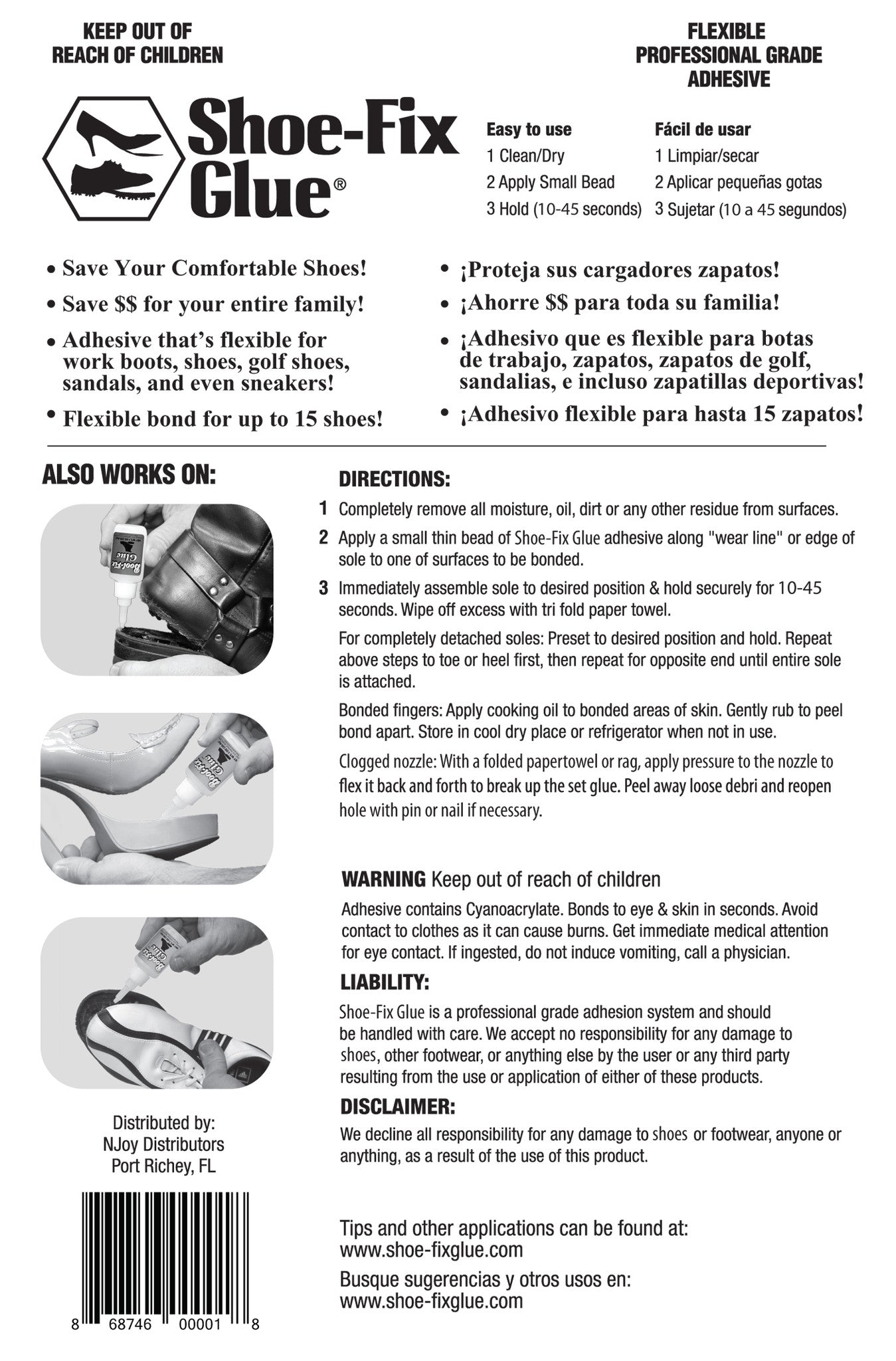 Great!!!
Tried other glue's but they didn't last very long before the came apart. This glue was easy to apply and seem so far to hold. I glued the whole sole back on the shoe and you can't tell that it has been glued. Time will tell.
Don't waste time with ANY other glue for sneaker soles
Just the best glue on the market for ease, low odour and strength. I have a 400+ vintage sneaker collection and have repaired and restored dozen of pairs. Tried 20 or more thin set flexible ' superglues' . This wins hands down. Not a bulking or construction glue. For that go Shoo Goo BUT this has a stronger and faster grab
Worked like a charm
The whole bottom part of my shoe had fallen off and I tried a few different kinds of glue which didn't work before I decided to see if there was shoe glue that would be more flexible but still strong. This was the first one that came up on amazon so I decided to give it a shot. It worked perfectly!!! My shoe hasn't fallen apart again. I'm so glad because it's my favorite pair of shoes and my grandma gave them to me so there have a lot of sentimental value. If your shoe is broken you should give this a shot