Regular price
Sale price
$9.95 USD
Unit price
per
Sale
Sold out
Shoe Glue for Boots that bonds almost instantly with no clamping! Doesn't expand or dry thick like the other leading brands. It's what the professionals use. We know, because we've been doing shoe repair for three generations!

Re-attach your sole with confidence because unlike other shoe glues, Boot-Fix's shoe glue creates a flexible bond unaffected by heat, cold or moisture.

Dries clear, so you can use it on any color shoe with out worrying about black smudges or discoloring your fingers when using it.

Safe to use on all rubber and vinyl footwear including boots, athletic shoes, climbing shoes, dress shoes and more.

Specifically formulated to create a lasting bond that stays strong so you can have confidence in repairing your shoes yourself. 

Check out our awesome reviews on our Amazon listing! 
Share
View full details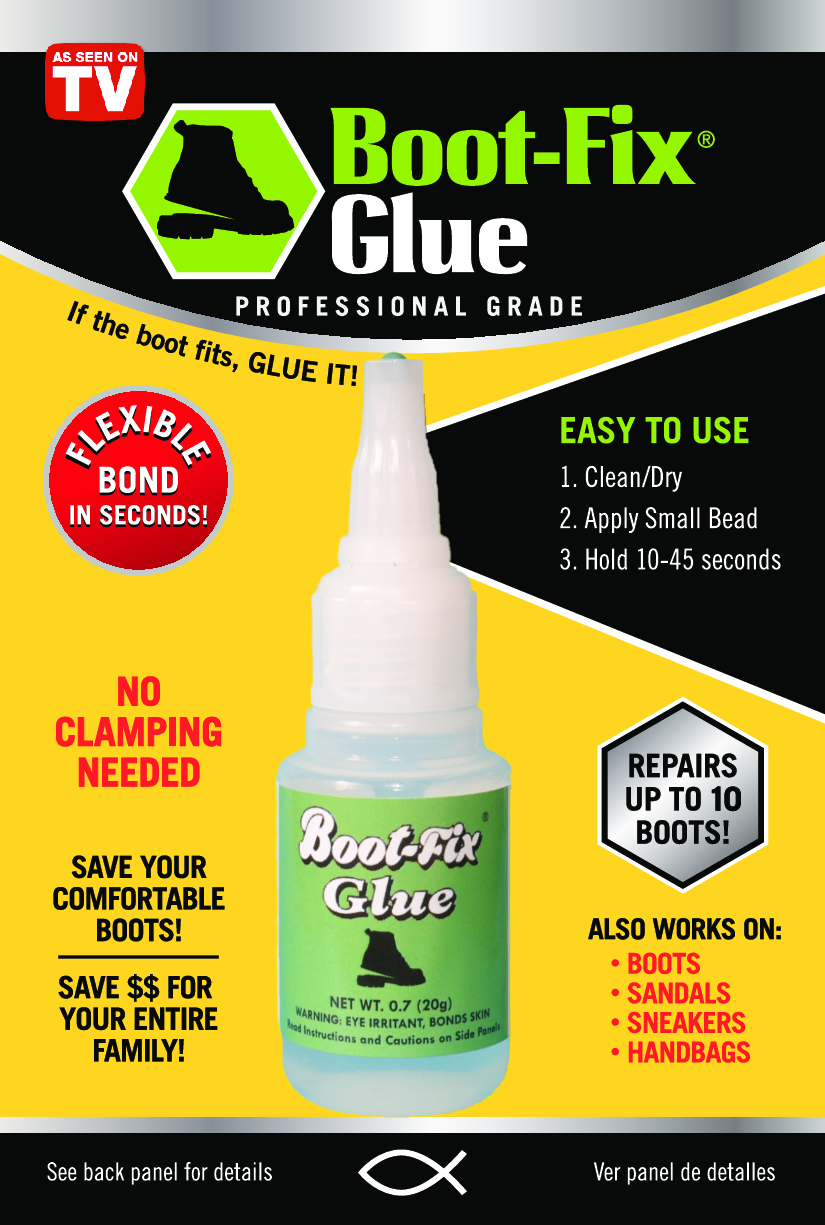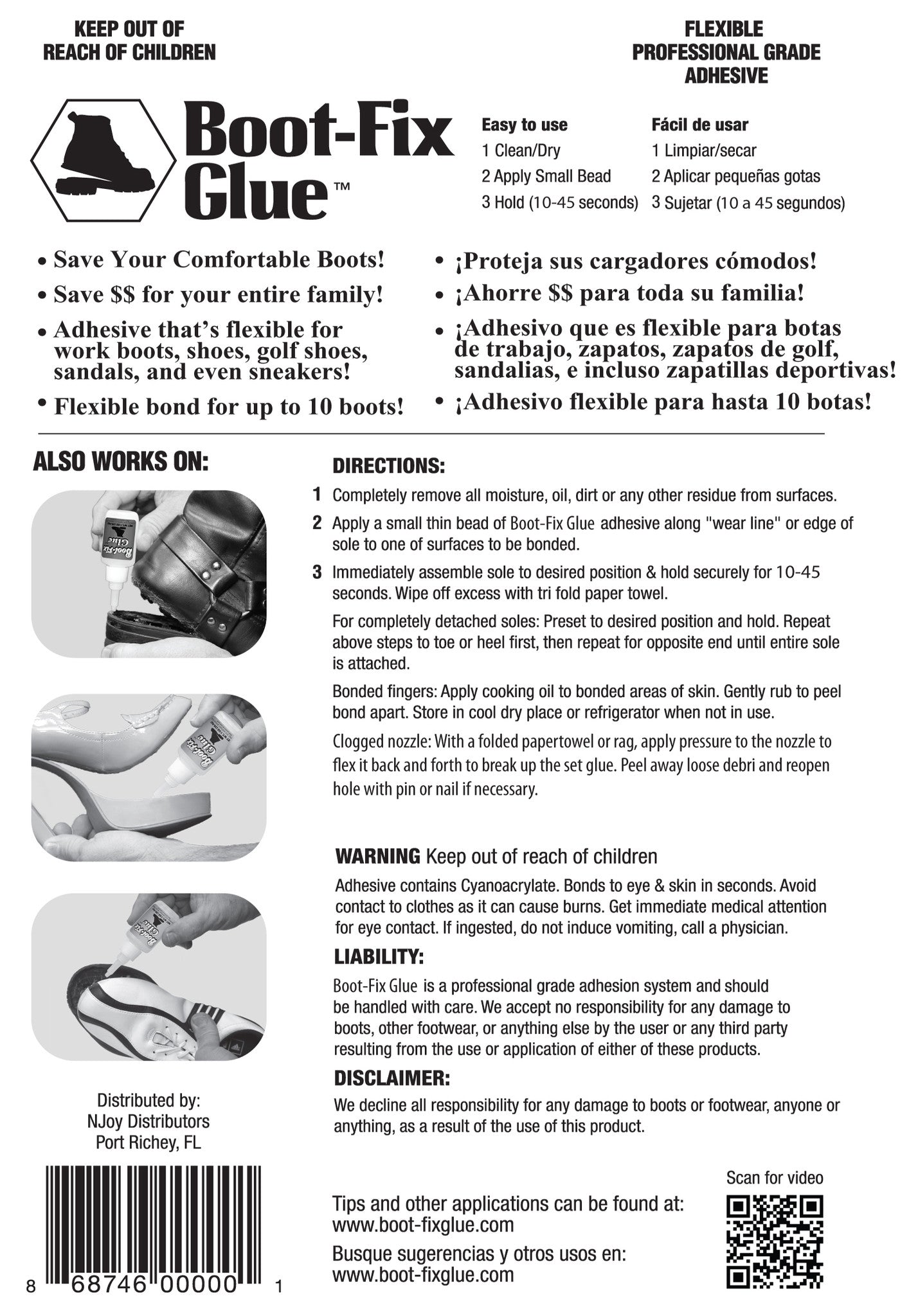 Order was as described
Actually, pretty impressive stuff (at least, so far.) Adhesive sets up quickly and remains pliable. Fixed my expensive Hoka running shoes in minutes. No morf Shoe Goo for me.
Good Stuff
This worked great to secure things on some arctic work boots before they got worse. Easy to work with. Dried as promised.
5.0 out of 5 stars Awesome
I bought silver platforms at the thrift store and never wore them because they were silver. After 5 years I wanted to wear them for an event but wished they were black so I dyed them. They fell apart during the dyeing process but this glue put them back together and held amazingly for the whole event!
This is my 3rd tube in nine years. Its saved us bunches of money!
Bought this when my husband started walking to and front work every day - it took a toll on his shoes. Instead of constantly buying new pairs, we decided to try this glue. It's worked really well - we can get extra months or years out of our shoes - that are perfectly useable, except for the glued parts coming undone. I'd estimate this little tube saved us about $50 per year on buying/repairing shoes. Everyone needs a tube of this in their house. Reduce, reuse, repair, recycle.
Great On Running Shoes
One of my favorite New Balance running shoes was having the heel separating from the sole. It was my fault for not untying the show when taking it off (learned my lesson there), but I didn't want to throw them away. This glue did the job. Easy to follow instructions and seems to be good as new now. Highly recommended for fixing running shoes. Can't say about boots, but my guess is it probably works well on any shoes or boots.