Regular price
Sale price
$9.95 USD
Unit price
per
Sale
Sold out
Shoe Glue for Boots that bonds almost instantly with no clamping! Doesn't expand or dry thick like the other leading brands. It's what the professionals use. We know, because we've been doing shoe repair for three generations!

Re-attach your sole with confidence because unlike other shoe glues, Boot-Fix's shoe glue creates a flexible bond unaffected by heat, cold or moisture.

Dries clear, so you can use it on any color shoe with out worrying about black smudges or discoloring your fingers when using it.

Safe to use on all rubber and vinyl footwear including boots, athletic shoes, climbing shoes, dress shoes and more.

Specifically formulated to create a lasting bond that stays strong so you can have confidence in repairing your shoes yourself. 

Check out our awesome reviews on our Amazon listing! 
Share
View full details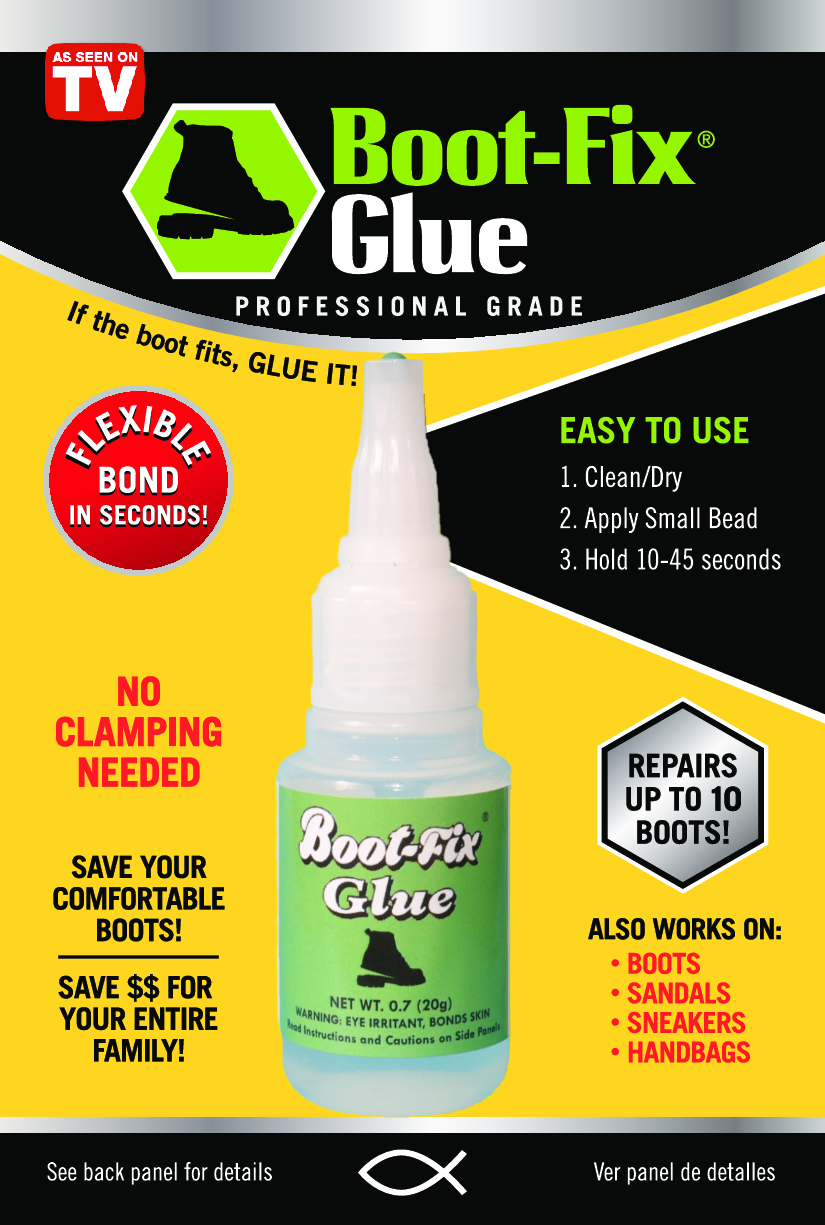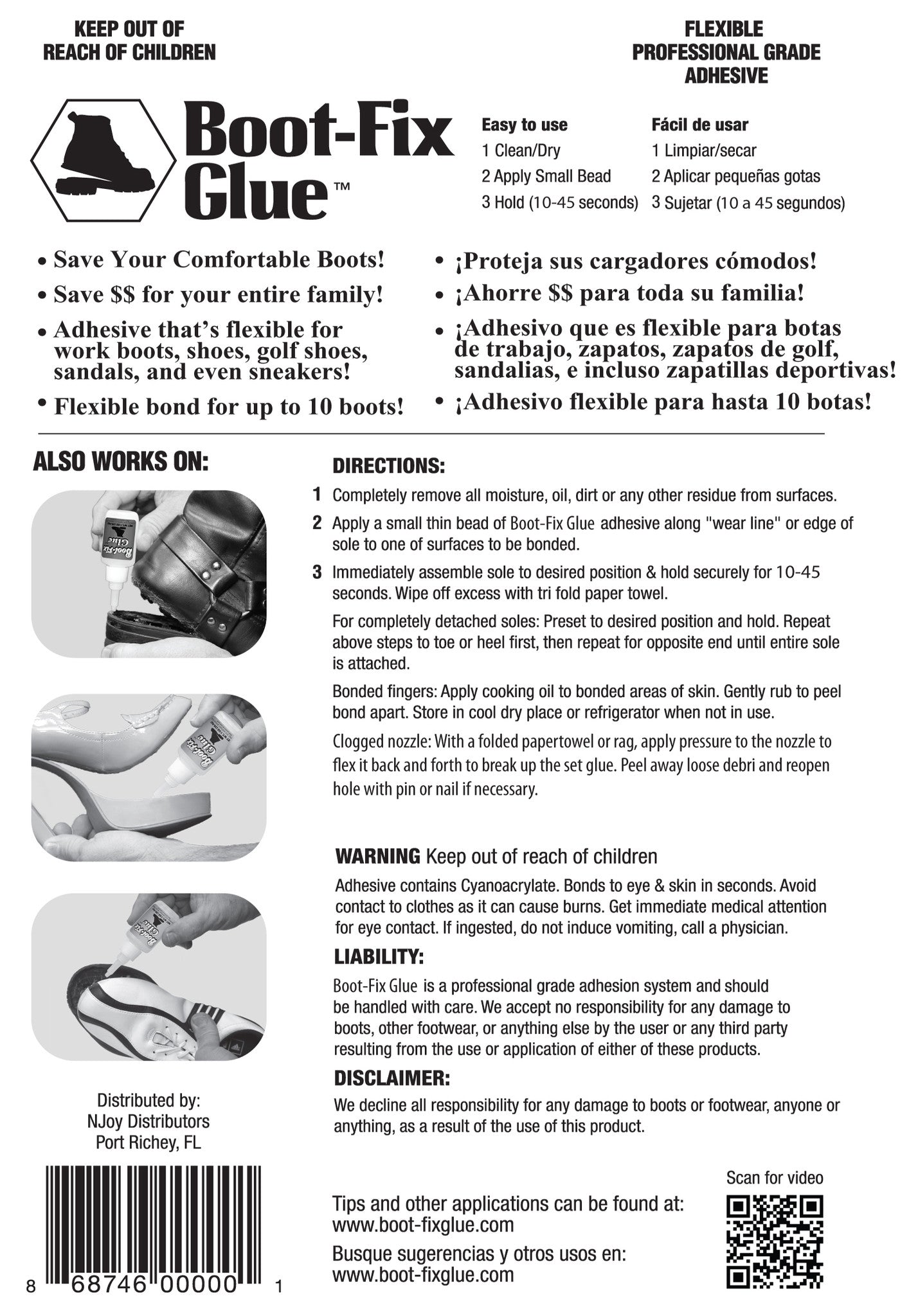 Yeahhhhhh...
So happy I was able to fix my $360 Asolo Hiking boots. They are only 10 years old and I intend to keep them for another 10. So far the sole is staying on.
Good for shoe and boot repair.
The shipping costs were steep in relation to the cost of the product.
Order was as described
Actually, pretty impressive stuff (at least, so far.) Adhesive sets up quickly and remains pliable. Fixed my expensive Hoka running shoes in minutes. No morf Shoe Goo for me.
Good Stuff
This worked great to secure things on some arctic work boots before they got worse. Easy to work with. Dried as promised.
5.0 out of 5 stars Awesome
I bought silver platforms at the thrift store and never wore them because they were silver. After 5 years I wanted to wear them for an event but wished they were black so I dyed them. They fell apart during the dyeing process but this glue put them back together and held amazingly for the whole event!